Posted by Iris on 31st May 2016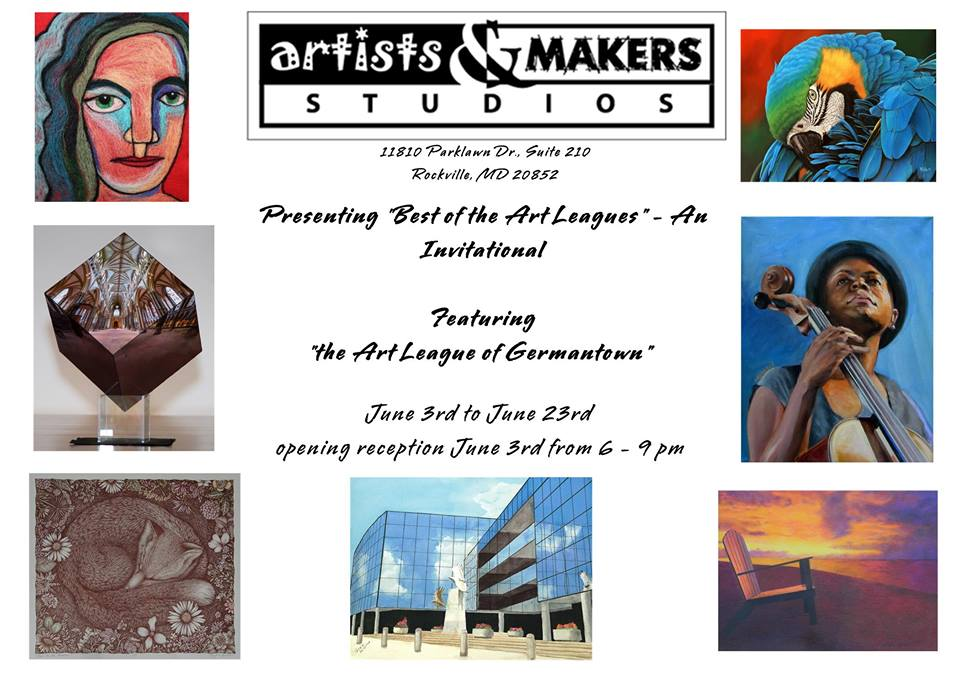 This will be an exciting Friday evening for me because, I will get to see some of my good friends from the Art League of Germantown and their amazing artwork that will be on display at the Artists and Markers Studios this Friday, June 4, 2016 from 6pm to 9pm. We have a very robust art community in Montgomery County, Maryland. Come be a part of it!
Artists and Makers Studios in located the White Flint district of Montgomery County, Maryland. There address is 11810 Parklawn Drive, Rockville, MD 20850.